Step Outside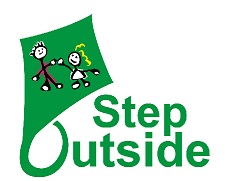 This is a one term fast track quality improvement module which has been adapted from an existing extremely successful programme in raising standards and securing outstanding practice in the early years in Lancashire settings.
This award programme is particularly relevant for settings wanting to:
devise and implement an action plan to enhance the quality of teaching and learning in the outdoors
embed or ensure existing good EYFS practice and evidence outstanding features in the outdoors
raise outcomes for all children with particular reference to outdoor provision
evidence a climate which fosters healthy attitudes to learning and build effective teaching strategies to ensure children develop autonomy in the outdoor environment
ensure children consistently demonstrate the characteristics of learning in the outdoors
The Step Outside programme involves whole team reflection on provision and practice. It has been proven that through this systematic approach of self-evaluation, the principles of the EYFS have become embedded in practice, improving outcomes for children.